Business applications creation training on the basis of File Maker platform. Business applications creation training is entitled for firms, which search for solutions to support for their own fields systems and they know how MS Excel constricts them.
File Maker Platform allows to build quickly and develop your business applications without specialist knowledge of the programmer. The platform is so intuitive that a participant of the training will be able to create his own applications in his firm after 3 days of training.
Purposes of services
A purpose of training is to acquire knowledge and skills by the participant which are necessary to create a business application on the basis of FileMaker platform. After training, the participant will get a knowledge about: modelling data structures; creating forms and reports on the laptop, smartphone, tablet; creating reports and charts; importing data from Excel files by using a built-in mechanism of importing data from Excel files, SQL or flat files.
Training is divided into 3 modules:
Module I
FileMaker application
Basic optimization problems – why we need such platforms as FileMaker?
Introduction to the FileMaker platform
FileMaker PRO application operation
FileMaker Go application operation
FileMaker WebDirect application operation
Creating advanced questions
Import of data from Excel file
Export of data to Excel file
Module II
Creating own FileMaker forms
Creating forms on the basis of data from Excel file
Formating fields: Date, amount
Creating own selection fields
Creating layout on a tablet
Creating layout on smartphone
Creating counting fields
Module III
Creating data folded structures and reports
Creating data folded structures
Modeling connections between structures and data
External data sources management (Excel file, other FileMaker application)
Creating reports
Creating charts
Number of training hours
To whom a training is directed
We invite all employees of accountancy, administrative departments, compliance department and employees of other departments, who handle with conducting numerous registers and statements, especially on the basis of Excel files. This training allows for the participants to become acquainted with FileMaker platform, which will allow to manage information in the firm in an integrated way. Creating own business microapplications, we create more flexible solution than Excel files and without numerous cons like: errors in creating folded counting rules, no access control, no possibility to register autofilters, no view on pdf documents from a Excel level (for instance: order or contract view), incoherent source data, itd.
Number of training participants
Effect of learning/educational purpose
As a result, the participant will get a knowledge and skills necessary to create own business applications on the basis of FileMaker platform. Acquired skills by the participant include:
Ability to operate FileMaker PRO application
Ability to operate FileMaker Go application
Ability to operate FileMaker WebDirect application
Ability of incremental import of data from Excel files
Ability to create own form on the basis of FileMaker PRO tool
Ability to create layouts justified to resolution of mobile appliances: tablet, smartphone
Ability to model data structures on the basis of two or more date sources
Ability to create selection list
Ability to create folds with a view of subordinate data
Ability to create conditions on the basis of built-in script language
Ability to create calculating fields
Ability to create charts
Description of participation conditions
First group of participants are persons working with a big amount of data and using Excel as a tool to register data. Computer command and Excel sheet are required. At least, half year work experience with Excel Sheets as registers but not reports.
Second group of participants are IT employees developing internal systems as an internal department of programming development.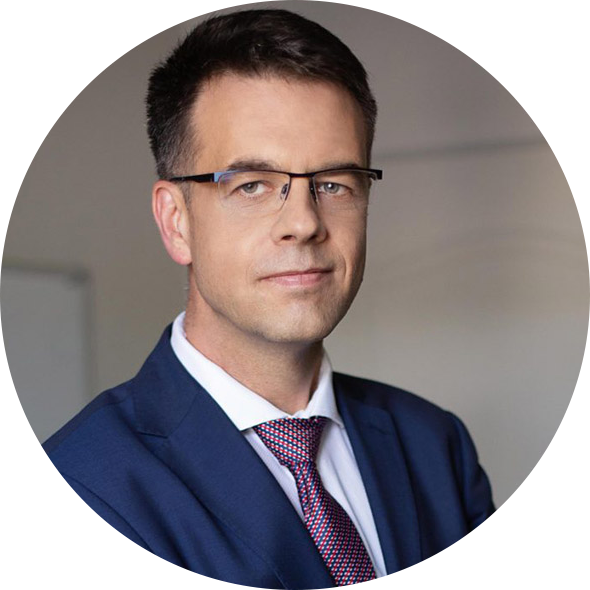 Conducting person – Konrad Bajor
Specialization field:
He is specialized in business processes optimization
Selected projects including the training:
Below, we presented a list of exemplary projects including trainings and workshops. These projects were realized between 2008 -2019:
Measurement, analysis and optimization of processes for ELZAB S.A.
Measurement, analysis and optimization of processes for PEPSICO Consulting Sp. z o.o.
Measurement, analysis and optimization of processes for REGITECH SP. z o.o.
Analysis of production processes profitability for MANDO Poland Sp. z o.o.
System analysis and system designing for sale prediction analysis for TreamSoft Sp. z o.o.
Analysis of business processes and analysis of system for outsourcing service of employees for BUDIMEX SA
Conducting strategic advisory project for Billennium Sp. z o.o.
Conducting strategic advisory project for producer of construction branch components
Conducting strategic advisory project for Frapol S.A.
Preparing project of knowledge base for ASSECO POLAND SA
Selected trainings and certificates:
Business Cheetah conveyed by the European Business Institute – 2019;
Training: Improve your business with FileMaker platform – 2019;
Certificate: Influencing – conveyed by New Heroes – 2019
Certificate: Prince2 Practitioner – 2011